About Us
Tales Two Tell, teams the talents of veteran storytellers Autumn Garick and Robin Schulte. The two met several years ago at a meeting of the local storytelling guild, Storytellers of Central Florida. They were immediate fans of each others work. Autumn and Robin told stories at many guild bookings and discovered their styles were very complimentary. Autumn's stories are characterized by strong physicality and Robin, with an innate singing ability, infuses her tales with music and songs. Together they are Tales Two Tell.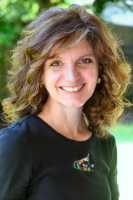 Autumn Huff Garick

, most recognized for her extensive body of commercial work including campaigns for Kool-Aid, Hyundai and PlaySkool, has also performed in repertory theatre, radio, episodic television and film. She's led dramatic classes at the UCF Creative School for Children, and is a SAK Comedy Lab "Lab Rat" alumni. Nearly 20 years ago while reading stories to her three young daughters, Autumn discovered stories too powerful to merely sit on a page. Using her acting skills she developed an exciting style of solo story theatre. Today, she captivates audiences of all ages with her polished retellings of tales old and new. Volunteering countless hours to Seminole County schools, Autumn led the 2010 Jackson Heights Middle School Odyssey of the Mind team to world finals, was the marching band announcer at Oviedo High School and chaperoned many a field trip.

Autumn founded the successful Front Porch Storytelling event at the Florida Storytelling Festival and is honored to help serve the storytelling community as Storytellers of Central Florida Guild President beginning January, 2017.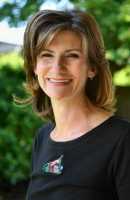 Robin Schulte

began a career teaching, telling stories and working with kids over 25 years ago as a middle and high school English teacher and drama director. It was in the classroom that she first discovered the dynamic art of storytelling and she has been enthusiastically telling ever since. She has developed and facilitated teacher workshops on using storytelling in the classroom. She currently serves as president of the statewide storytelling guild, the Florida Storytelling Association.

In October 2014, Robin won the Story Slam at the National Storytelling Festival. She has been a featured performer at the renowned Florida Storytelling Festival, The Cracker Storytelling Festival, and was recently featured at the 2016 Stone Soup Storytelling Festival in Woodruff, South Carolina. She performed her solo show My Mother's Daughter at the NSN Fringe in Kansas City in July 2015.

She has two solo storytelling CDs - a collection of personal stories entitled Jack and the Levitator and Other Stories, and a recording of suspenseful stories called Late. Night. Stop.